WE CANNOT MAKE IT ALONE, THAT'S WHY WE NEED YOUR HELP
UC1L want to change the world by bringing holistic self-awareness to enhance the quality of the health and wellbeing of everyone we can possibly reach. Your donation will help us to achieve our ambitious goal. Simply complete the form below to donate online
U Change 1 Life (UC1L) is a 501(c)(3) nonprofit formed for you, your family, friends, coworkers, society, and the world to bring holistic self-awareness to that inner perfect self we all have to enhance the quality of your health and wellbeing.
Receive a 30-minute breathing meditation consultation through your donation here.
Receive a 60-minute whole health assessment through your donation here.
1056 Travis Lane |Gaithersburg, MD 20879 |
(202) 313-2237 | www.UC1L.org
As a non-profit, we depend upon donations to sustain our mission. Many can't, others don't, but if U could consider a $5 donation as you visit, as you're able to do so, then we will all move forward…one breath at a time.
UC1L is a place where we can create a blueprint for every individual that helps them bring whole health awareness to that inner perfect self that we all have, one breathe at a time. The heart and soul of UC1L is a community of dedicated volunteers and health care professionals working deligently to bring you personalized coaching, learning, research, community and telehealth care services.
We hope that most people will act on this message. If UC1L has been useful to you, please consider making a donation of $5, $20, $50 or whatever you can to keep UC1L thriving for generations to come.
Thank you so much!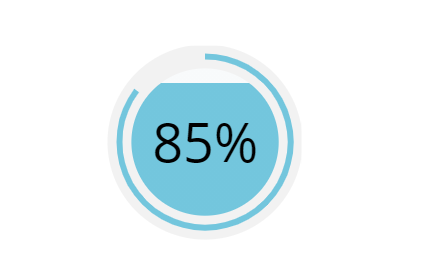 Eighty-five percent of UC1L's spending is directed at online holistic wellbeing efforts.
COVID-19 (coronavirus) has demonstrated the importance of health and wellbeing readiness in today's digital technology dependent world. According to MIT Technology Review, "Technology has failed the US and much of the rest of the world in its most important role: keeping us alive and healthy." We're in a time where we can talk to our loved ones from a wrist watch, ride in a self-driving car, and have artificial intelligence make decisions for us. Yet this pandemic outbreak has brought us back to the Middle Ages where we quarantine ourselves for months on end. The impact of the coronavirus pandemic is causing the world to relook at the way we bring healthcare to those who are unable to leave their home. In response to the coronavirus, there will be a greater need for communities to come together with practical support  and new technologies that can play a part in our health and wellbeing. As the world is starting to see the importance that technology is having on our day-to-day lives, we hope that you help support our efforts in bringing virtual coaching, online communities, eLearning, cutting edge online research, and telehealth care services to those in need through information systems and technology.
Most businesses and organizations have thousands of employees with unlimited budgets. We have a very small and limited budget, two employees, and a long, growing list of volunteers ready to support a wide variety of online projects and initiatives. Everyone we talk to wants to help, but we need your donation to keep us moving forward on a path that can bring health empowerment to everyone in the world.
Tax Deductibility Information
We do not sell or trade your information to anyone. By donating, you agree to share your personal information with UC1L and its service providers pursuant to our donor policy. UC1L and its service providers are located in the United States and in other countries whose privacy laws may not be equivalent to your own. For more information please read our donor policy.
For recurring donors, fixed monthly payments will be debited by UC1L on the monthly anniversary of the first donation, until such time as you notify us to discontinue them. Donations initiated on the 29, 30, or 31 of the month will recur on the last day of the month for shorter months, as close to the original date as possible. For questions, please contact info@uc1l.org.